TTS-160 PANTHER FOLDING PIER
A compact, transportable and fast to setup Pier for your telescope mount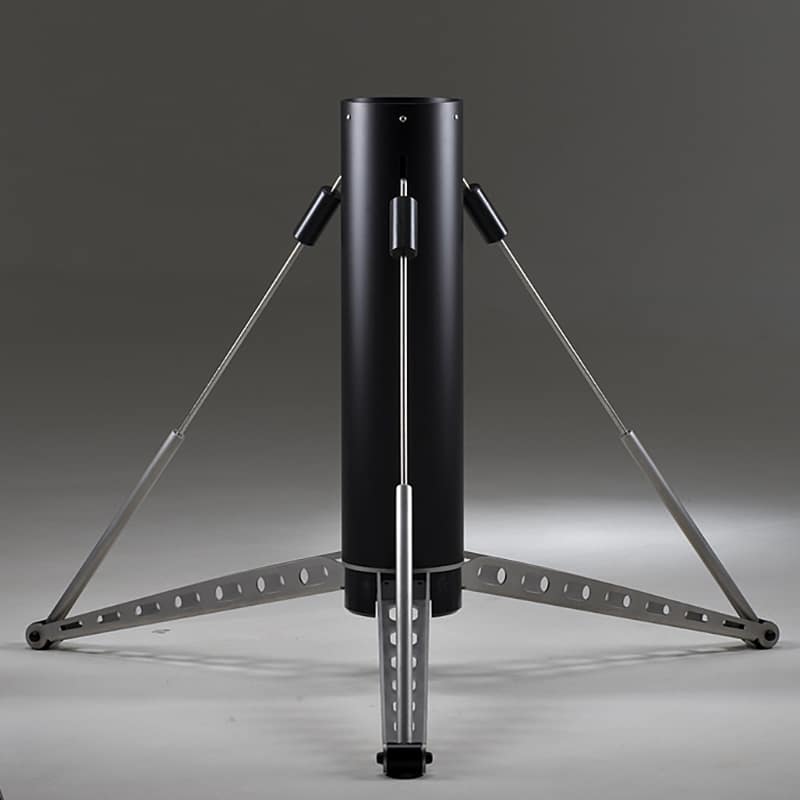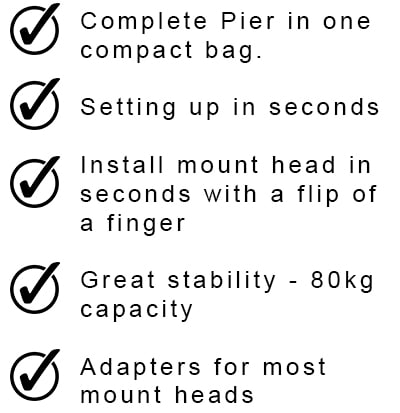 A Solid base for your mount heads
The Panther Folding Pier can be used for the TTS-160 Mount head as well as many other mount heads.
HOW TO BUY THE TTS-160 PANTHER FOLDING PIER
TTS-160 Panther Folding Pier Specifications
Type
Compact Pier with folding leg
Weight
12 kg
Height
778 mm / 30 Inch
Height with extension
1008mm / 40 inch
Materials
Black Anodized Aluminium
Stainless Steel
Capacity (total max. weight of mound head, OTA, Counterweight)
80 kg
Transport Bag size
Diameter 180mm (7inch), Length 600mm (24 inch)
Specifications
Specifications are subject to change without notice
Panther Folding Pier is compatible with the following mount heads
Manufacturer
Type
Astro-Physics
400, 600, Mach-1
AP-900
Avalon Instruments
M-Uno, M-Zero
Linear
Celestron
CGX, CGX-L
CGEM
CGE, CGE-PRO
Ioptron
CEM60, CEM120
IEQ45
Losmandy
G8, G11
Sky Watcher
EQ6
EQ8

Software Bisque
Paramount MYT
Vixen
Sphinx
Atlux
AXD
10 Micron
GM1000, AZ1000

TTS-160 Panther Folding Pier article numbers
| Part description | Article number |
| --- | --- |
| TTS-160 Panther Folding Pier with adjustable feet and transport bag | TTS160JA |
| TTS-160 Panther Folding pier with transport bag. | TTS160J |
| Adjustable feet for TTS-160 Panther folding Pier (2019 and later only) | TTS160JF |
| TTS-160 Panther Pier Adapter | TTS160K |
| Mount Head adapter for the mount in scope. | MHADAP |
| TTS-160 Panther Pier Extension | TTS160Q |
A complete pier setup must consist of the pier TTS-160JA (or TTS160J+TTS160JF), the Pier Adapter TTS160K and a mount head adapter to match the mount head.
A pier extension consist of the extension tube TTS160Q and a Pier Adapter TTS160K.
We call it: The Fastest Way to the Darkest Sky
HOW TO BUY THE TTS-160 PANTHER FOLDING PIER