The TTS-160 Panther is an Alt-Azimuth telescope mount designed and produced in Denmark by Track The Stars. It is a premium telescope mount built for ease of use, portability, and precise tracking. 
Top mounting your telescope also gives you the ability to use Binoscopes. The Panther Mount keeps a consistent eyepiece angle no matter where it points in the sky. And with the high load capacity, it can easily carry your largest binoscopes.
Read the full article on Binoviewing here:
Two eyes see better than one. In this post, I will look a bit into Bino viewing. By Bino Viewing I mean any solution where the observer uses both eyes when observing… keep reading.
German Equatorial Mount
– with Meridian Flip
Alt-Azimuth Mount
– without Meridian Flip
The commonly known Meridian Flip is a by-product of the Equatorial Mount. But with an Alt-Az telescope mount, the fear of large counterweights swinging around, tangling cables, and flipping the whole OTA (Optical Tube Assembly), disappears. This Alt-Az design also takes up much less space making it very convenient for small observatory use.
Learn more about Alt-Az and GEM mounts here.
An amatuer astronomer knows the hassle of having multiple large and bulky cases for your mount and telescope. But with the Panther's slick and minimalistic design, it easily fits in 2 specially designed carrying bags for optimal storage and easy transport.
Read what makes the TTS-160 so portable here.
At Track The Stars, we encourage astronomers to share their joy of astronomy with others through Outreach, and because of the Panther's design, it is perfect for those types of events. With a slick design for easy transport. A fast set-up time. The capability to attach multiple telescopes to take images for E.A.A. while observing visually. The Panther is the perfect tool to share the wonderful feeling of peering into the darkness of space and exploring its many secrets.
To learn what tools you need for Outreach, watch Azastroguy's video about E.A.A. and Outreach.
With the precise tracking and go-to of the Panther Mount, you can easily take clear and stunning astrophotos. You can take short unguided exposures on the basic mount or add the optional rOTAtor to take long guided subs. Exactly as on an EQ mount but with NO Polar alignment and meridian flip to worry about.
Read how to take great astrophotos with your TTS-160 mount here.
The simple design of the Panther makes it swift to set up. You can set up the telescope mount with no tools and no screws or small parts that can get lost in the dark. Check out Niels setting up the Panther telescope mount in record time on our youtube channel (4-minute setup).
Because of the Alt-Az design, the TTS-160 Panther Telescope Mount doesn't need to be polar aligned like Equatorial Telescope Mounts, making its set-up time even quicker.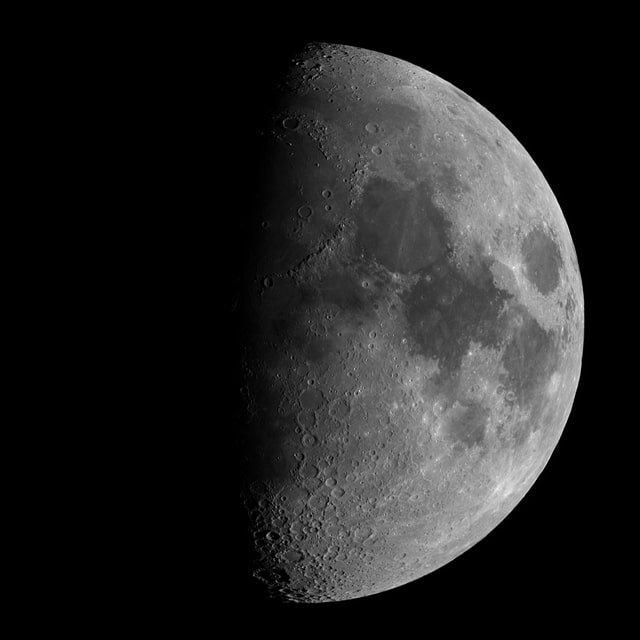 It was worth every riyal I saved just to get this mount. Setup and tear down is a breeze. I can set up the pier, mount and telescope in just a few minutes.
Dionisio Chavez
from the Philippines
https://trackthestars.com/user-Michael-Korff-Karlewski-Germany/
–
Read Dionisio's Report
With the top mount feature of the TTS-160 Panther Telescope Mount, you won't need to worry about dropping your telescope when mounting it at weird angles. Conveniently place and rest the telescope on top of the Panther in the horizontal saddle and tighten the screws by hand.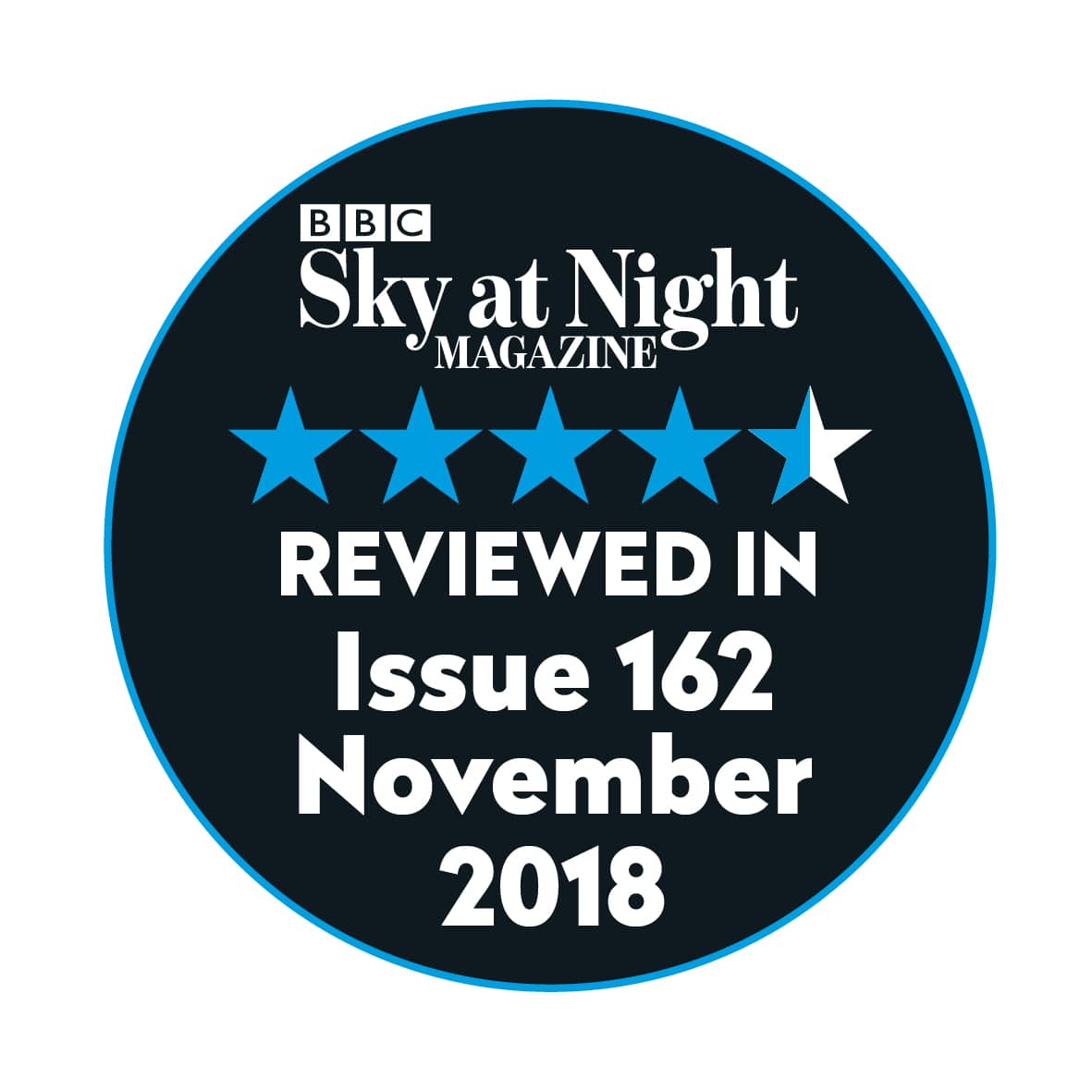 The frame's position is lockable so you can attach a telescope onto what's essentially a horizontal saddle. We can't stress enough how good this arrangement is; lifting our test 10-inch LX200 optical tube onto the saddle was really easy.
BBC Sky at Night Magazine
by Pete Lawrence
https://www.skyatnightmagazine.com/reviews/mounts/panther-tts-160-tracking-mount/
–
Read BBC Sky at Night's review
Electronic Assisted Astronomy, or E.A.A. for short, is easy to set up when owning a Panther Telescope Mount. With the Panther's tracking and go-to capabilities, you can accurately jump to any deep sky object. And with the Handpad Emulator, you can control the mount from within the warmth of your home.
Read Niels' article on Electronically Assisted Astronomy:
One important thing to be aware of is tracking accuracy. Even though exposures are kept short like 5-30 secs the tracking must be quite good. Many Alt-Az mounts are made mainly for visual observations where this kind of… keep reading.
The Panther was envisioned and built by Niels Haagh, owner of Track The Stars. The TTS-160 Panther Telescope Mount, with its sturdy yet compact and beautiful design, will be the only mount you will ever need. A versatile mount for the active amateur astronomer with a 3-year warranty on purchase.
If you have a question regarding the TTS-160 Panther Mount, placing an order, specifications regarding the mount, or something else. Then feel free to contact us. We are here to support and guide you through the process of finding the perfect telescope mount for you.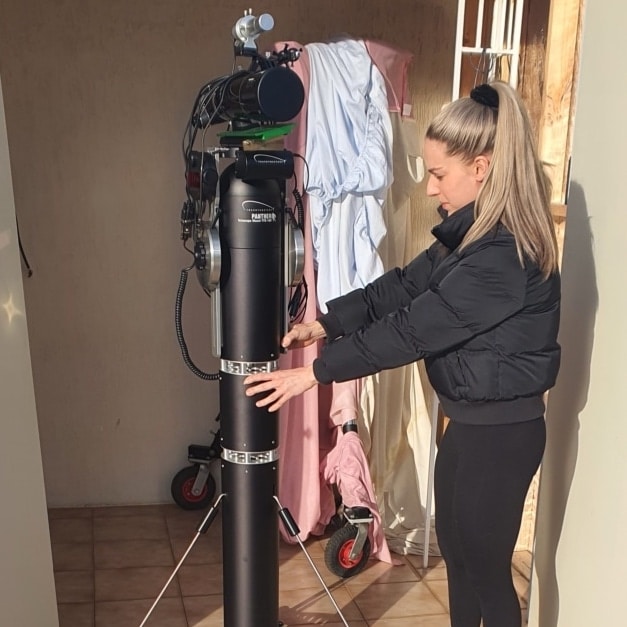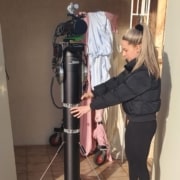 Sceptical at first, we contacted Niels about our concerns and requirements, eager to find out if his product would be the answer to our problems. Very generously, Niels took the time to address our astronomy issues and tailor made a package that would meet our astrophotography needs.

Track The Stars is a Danish telescope mount manufacturer. The mounts are the TTS-160 Panther and TTS-300 Mammoth, two Alt-Azimuth telescope mounts with top-mounting saddles. The Alt-Az design gives it multiple advantages over Equatorial Mounts. These include no polar alignment, 4-minute set up, top mount saddle, no meridian flip, compact design, precise go-to and tracking, and much more.